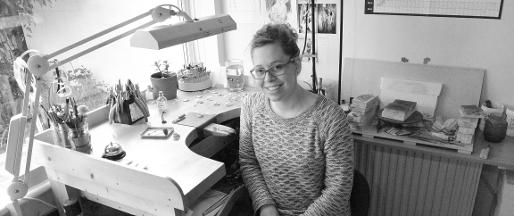 I am Katie Stone and I am a jewellery designer and maker from Birmingham. I have always been a crafty person. Throughout my school years, Art and Design have been my most loved lessons. This love then lead me to do an Art and Design BTEC at Solihull College. Whilst at college I discovered the Jewellery Museum in Birmingham's Jewellery Quarter. This inspired me to join an evening class at the School of Jewellery to learn basic jewellery skills. I quickly knew that this was to be my future career. Every time I went, I was inspired to learn more and create new things. I then decided to join the School of Jewellery full time and went through an HND course and then a Degree course. I passed my Degree with a First Class Honours.
Whilst on my course I met my husband Adrian. He worked in a tool shop opposite the university. Every opportunity I had, I was over there buying saw blades just to chat with him. Five years later we were married. Adrian is very supportive of my jewellery making.
My jewellery range can now be seen in many jewellers across the UK.
I have always been an animal lover and strive to spend as much time as I can outdoors, either at the beach at our favorite holiday destination, Tenby in Wales, in our garden or going camping in the summer and discovering new landscapes. The beauty in nature always inspires me, from animals to forms in plants and flowers. This is reflected in my jewellery.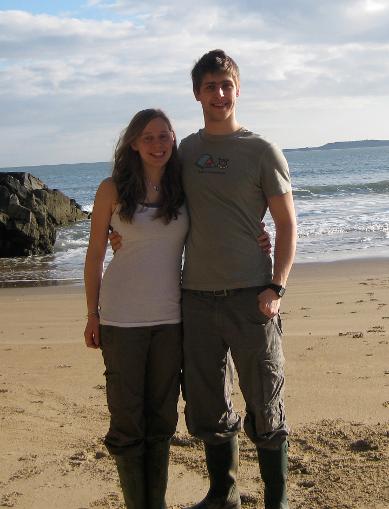 My Bee logo came about when designing for a project at University.
I had designed a brooch with honeycombed silver and yellow cold enamel with little bees that magnetized to little magnets hidden in the enamel.
I was inspired for this project by my great grand father as he always kept bees in his garden. I found it fascinating and just loved how clumsy the little bees looked when flying away from the hive.
So from this, the bee logo came about. It unites both where my jewellery began (at university) and also my family history. I try to have my logo on every piece of my jewellery to show it is a Katie Stone original.